About Us

Poncho & Danie Vasquez.

We became small time farmers through a path that very few travel. Prior to raising livestock, we both came from northern California in the town of Napa. We both worked as chefs in a high end resort in the heart of wine country. Poncho as a sous chef of a 3 michelin starred restaurant and Danie as the pastry chef of an entire resort. Through our journey we learned and lived the way of the agrarian life. Growing and harvesting vegetables, watching others spend their entire lives invested in the idea of "slow food", and cultivating a sense of gratitude for all that the farm has to offer were the things seen and experienced everyday. As things go, we eventually wanted to settle somewhere to start a family and maybe prospect the idea of a farm of our own. The high desert has much to offer with respect to animal husbandry. With it's long hot days and mild winters, our animals never have to battle through harsh elements. In cooking, the unwritten goal or purpose is in everything done, make it the very best it can be with no compromise. We have endeavored to apply that to this part of our lives and we hope that others can benefit as well.
---
The High Desert Farmers Market was started July 1992. As an agricultural student at Victor Valley College, Kerri Santoro had top grades. Her instructor, Bob Adams, appointed her president of the College 's Ornamental Horticulture Club. The first order of business was to start a State Certified Farmers Market to help bring recognition to the Agricultural Department and to demonstrate that agriculture is a viable industry. Adequate food supply is essential to survival, and bringing a reliable source of farm-direct produce to the High Desert was important to Santoro. - See more at:
http://highdesertfarmersmarket.com/about
Powered by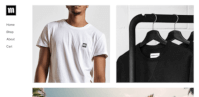 Create your own unique website with customizable templates.