As things go, learning how to care for and raise an animal has it's challenges. We have sifted through the many resources out there and have compiled a list that makes problem solving and reference hopefully a little more successful. Most of these people are incredibly knowledgeable and are so ready to help us further when asked.
there are a million others and a lot of them are also great but when it comes to a quick answer and a helpful approach, these guys are the best. If all else fails, email us on our contact page and we would be more than happy to help.
Powered by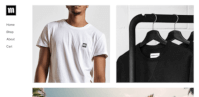 Create your own unique website with customizable templates.